Down Payment Resource Advisory Board
Eric Bleke, COO Lucid Scientific, Inc.
Eric Bleke has spent almost his entire career in early stage technology. Early on, Bleke joined Enterprise Computer Systems where he helped computerize the retail building supply industry. He later continued through a series of successful entrepreneurial ventures. On the cusp of the arrival of the Internet, Bleke co-founded Technologic, a pioneering Internet security firm that developed one of the first and most successful firewall appliances used by major corporations worldwide.
After Technologic was acquired, he co-founded Catalysta Partners, a venture catalyst firm focused on providing leadership and strategy for early stage technology companies. Bleke served as President of StarPound Technologies and later founded CX Technologies. In early 2019, Bleke joined Lucid Scientific, an early stage biotech device company as COO.
Bleke holds BS and MBA degrees from the University of Georgia.
---
John O'Callaghan, President & CEO, Atlanta Neighborhood Development Partnership, Inc.
Since 2006, John O'Callaghan has served as the President and CEO of Atlanta Neighborhood Development Partnership (ANDP) where he leads the organization's policy, lending, and housing development programs aimed at ensuring mixed income housing opportunity near job centers across metro Atlanta.
Under O'Callaghan's leadership, ANDP's CDFI lending arm has developed an innovative partnership with Philadelphia-based Reinvestment Fund to better deploy community development capital. In addition, ANDP helped to spearhead Piece by Piece, a regional foreclosure response initiative comprised of more than 150 public and private partners. Piece by Piece was recognized by the National Housing Conference with a 2015 Housing Visionary Award.​
O'Callaghan's nonprofit experience includes time with United Way and The American Red Cross. His governmental background includes Mayoral appointed positions with the City of Atlanta and elected service on the Fulton County Board of Commissioners and Atlanta City Council. He also spent 11 years in regional public affairs with Fannie Mae.
---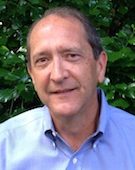 Michael Parham, Executive Director, Reveille Software
Mike Pharham has over 35 years of experience building and managing fast-growing companies. He is a co-founder of EquipMD, which pioneered the sale of used medical equipment on the Web (acquired by Neoforma in 2000) and of Catalysta Partners, LLC, an Atlanta-based consulting firm who helps early stage companies develop profitable, scalable revenue models and orchestrate liquidity events. From 1999-2012, Parham led Catalysta engagements to launch a number of early stage companies including InvoiceLink (acquired by BCE Emergis in 2000), MediaBin (acquired by Interwoven in 2004), Constructware (acquired by Autodesk in 2005), Revenue Technologies (acquired by Oracle in 2007), Advectis (acquired by Xerox in 2007) and Compliance360 (acquired by SAI Global in 2012). Through liquidity events, these start-up Catalysta clients have created over $400 million in shareholder value.
Parham was VP of Sales of XcelleNet Inc., a systems management software company that was ranked #24 in the INC 500 list of "America's Fastest Growing Private Companies" and went public on the Nasdaq. Parham was Director of Sales of Sales Technologies, Inc., one of the earliest providers of CRM solutions (acquired by Dun and Bradstreet in 1989).
A frequent guest speaker at Emory's Goizueta Business School and the Institute for Continuing Legal Education (ICLE), Parham holds a BA from Davidson College and an MBA from the University of North Carolina, Chapel Hill.
Parham serves on the boards of Silas Technologies Holdings, Preparis, and Kahua, and on the advisory boards of FotoIn, HireIQ and Clinipace.
---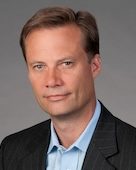 Greg Smith, Technology Entrepreneur and Technology Investor
Greg Smith serves as President of Blue Vista Ventures, LLC, and is an advisor and consultant to early-stage technology companies. Smith has personally invested in 11 start-up companies and funds. Smith formerly served as vice president and general manager of Xerox Mortgage Services. Prior to Xerox, Smith co-founded and served as CEO and Chairman of Advectis, Inc., the exclusive provider of BlitzDocs Collaboration Suite, one of the mortgage industry's most widely-used solutions for electronic document collaboration. Advectis was acquired by Xerox in 2007.
Smith was instrumental in launching products in a number of vertical markets, including the insurance and commercial real estate industries with InterTech Information Management.
Smith is a frequent speaker at various entrepreneurial forums including the ATDC, Technology Association of Georgia events, as well as MIT Forum entrepreneurial events in Atlanta. He currently serves on the advisory boards of GeoFeedia, Inc., NurseNav, Pretty In My Pocket, Inc., Down Payment Resource, The Clemson University (Golf Paws) Program, and the Past Chairman of the Advisory Board of the Arthur Spiro Institute for Entrepreneurial Leadership at Clemson University. Smith is a board member of Social Growth Technologies, Inc., serves as Chairman of the Board of Verdeeco Inc., and Smith is also a board member and active investor with the Atlanta Technology Angels group.
Smith holds a master's degree in international business from the University of South Carolina and a bachelor of science degree in mechanical engineering from Clemson University.
---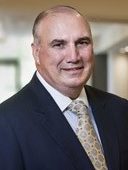 Joseph Rossi, TurtleBay Advisory Services
Joe Rossi is a founding member of TurtleBay Advisory Services and has more than 30 years of experience in the financial services industry, using his background in operations and information technology to build bridges among diverse groups of people and organizations. Prior to forming TBAS, Rossi served as Freddie Mac's senior vice president of Operations and Technology where he was responsible for managing the largest segment of Freddie Mac's business operations, including all of the company's mortgage origination and servicing, investment and capital markets operations, and information systems divisions.
Rossi was a member of the company's leadership team and reported directly to the Chief Operating Officer and eventually the CEO. Previously, he led the Advantage Project Management Office (PMO) and was responsible for the coordination of business and technology architecture and process re-engineering at Advantage.
Rossi has also held leadership positions at Mellon Bank, JPMorgan Chase, and Citibank where he developed a significant portfolio of experience in all aspects of global securities clearance, custody, fund administration, and accounting.
He received a BS degree from Bryant College in Smithfield, RI and an MBA from Iona College in New Rochelle, NY.
---
In Memoriam
Forrest Old, President of Forrest R. Old Associates LLC
Forrest Old served as an advisor to Rob Chrane and Down Payment Resource from 2008 – 2019. He was President of Forrest R. Old Associates LLC, an industry consulting firm.
Old joined the Dun & Bradstreet Corporation in 1977. Some of the positions he held include Manager of Government Services, Vice-President of Product Planning and Research, and Vice-President of Strategic Planning. He was active in senior management for RMS, a unit of D&B, both domestically and internationally, since 1992. RMS, a global leader in Business Process Outsourcing, was spun off to management from D&B in 2001. As Executive Vice President, Old was responsible for marketing, technology, the insurance segment, Canada, overseeing strategic initiatives and served on the Board of Directors.
He earned a B.A. Degree from Ohio Wesleyan University and his M.B.A. degree from the City University of New York.