Article
2015: Fly Down Payment Resource
January 5, 2015
It's a New Year and we couldn't be more ready. We recently completed our 2015 business planning and we look forward to sharing exciting announcements in the weeks and months to come, including:
New team members
New tools
New data
New customers
The only thing that isn't new is our commitment to helping real estate professionals succeed.
Does your 2015 business plan include helping buyers secure their down payment?  We can help you get there.
New Year, New Heights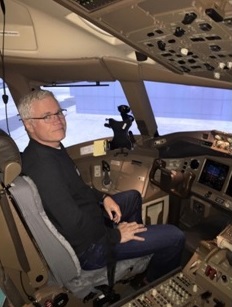 While recently flying a Delta 777 simulator, a few things reminded me of successful agents and brokers:
Take off and landing requires the same series of actions and checklists no matter where in the world you are.

All real estate may be local, but how it should be practiced is global. The same best practices work in all markets and under all conditions.

Close your eyes and you would not know the difference between a simulator and the real thing. I was cautious and tentative at first; my 13 year old granddaughter requested maximum turbulence. The realism made it creepy, but a lot more interesting and satisfying.

You're not paid the big bucks for mind numbing hours of routine processes. Clients remember you and refer their friends because of how you handled the critical moments when everything seemed to be coming apart.
Get outside your comfort zone, it's the only way to grow and makes for a more fulfilling business and life.
 2015 is going to be an exciting and rewarding year for those who understand and accept the realities of today's real estate industry and connect their clients to hard-to-find information that helps them buy a home. Will this be the year for Millennials? Rents are rising and the down payment continues to be a challenge. Helping new buyers can be one of your business goals for this year and we'll be here to help.
Hitch a ride and climb with us!
— Rob Chrane, President & CEO, Down Payment Resource