Article
Programs not just for first-timers
March 23, 2015
First-time homebuyers are a target audience for many homeownership programs, but don't overlook the number of programs available for repeat buyers.  In fact, our Homeownership Program Index found that 37 percent of programs have no first-time homebuyer requirement. Moreover, down payment programs use HUD's definition of a first-time homebuyer—someone who has not owned a home in three years. That opens up opportunities for buyers who have rebuilt their credit and rented recently.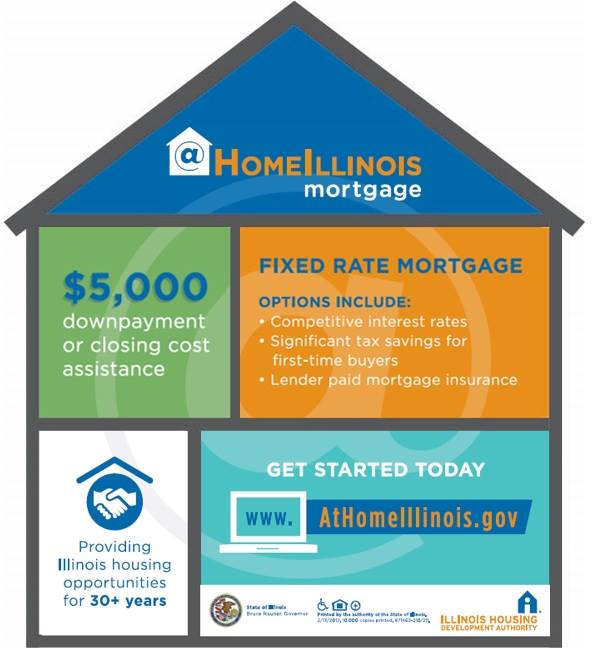 A great example of one of these programs is the Illinois Housing Development Authority's (IHDA) new @HomeIllinois program that offers $5,000 in down payment help for credit worthy borrowers. It's available to first-time homebuyers, repeat buyers and homeowners looking to refinance. Available statewide, the program also offers competitive interest rates, lender paid mortgage insurance and tax savings. Eligibility is based on income, with annual income limits of up to $94,500 for households of two or less and $108,675 for households of three or more.
@HomeIllinois was introduced after IHDA's very successful 2014 where they helped over 10,000 homebuyers access $1.2 billion in affordable home loans and down payment assistance through their programs. That's more than 20 percent of the total first-time homebuyer market in Illinois!
IHDA is just one of many housing finance agencies across the country helping to meet the needs of today's new buyers. Use Down Payment Resource to discover what's available in your market.