Article
Rob Chrane recognized with HousingWire Vanguard Award
December 1, 2015
Rob Chrane recognized as a HousingWire Vanguard Award™ winner
Inaugural awards program recognizes 27 housing industry leaders
ATLANTA, GA, December 1, 2015–Rob Chrane, CEO of Atlanta-based Down Payment Resource, today was recognized as a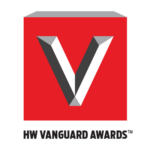 HousingWire Vanguard Award™ winner. The inaugural awards program recognizes 27 C-level and business unit executive leaders in housing and mortgage finance. The winners were chosen by HousingWire editorial staff based on tangible leadership within their companies and the industry at large.
Chrane founded Down Payment Resource in 2008 with the mission to solve a long-standing problem in the real estate industry: create a way for homebuyers and real estate professionals to find accurate information about the many homeownership programs that are available in every community across the country. As a former Realtor and lender with more than 30 years of industry experience, Chrane saw first-hand how frustrating it was to keep up with the requirements for each program, determine what homes and buyers are eligible and get a deal completed efficiently.
Through Chrane's leadership, the company transitioned from a start-up, to the nation's leading source for information about down payment programs. Today, Down Payment Resource is available to more than 380,000 real estate professionals across 22 MLSs and Realtor Associations. Down Payment Resource is also used by housing counselors and, most recently, lenders. The company flags eligible listings with its icon so buyers can click to learn more about their options during the home search process.
"The Vanguard Award reflects the passion and commitment of our entire Down Payment Resource team. I'm honored to accept this on behalf of these outstanding individuals whose efforts resulted in providing real estate professionals and homebuyers with a completely new way of discovering homeownership programs," said Chrane. "It's a privilege to be recognized among some of housing's most visionary leaders."
Most recently, Down Payment Resource completed a rebranding and development project to improve the user experience, expanded to serve financial institutions, developed reports and research to educate the industry and consumers and hosted educational webinars featuring housing finance agency program providers.
"The HW Vanguard Award winners are some of the most powerful and influential leaders in our industry. They represent the cutting edge of management and strategy in the mortgage finance field, and the kind of leadership the housing industry needs to continue to drive the American economy forward," said Jacob Gaffney, HousingWire editor-in-chief.
 About Down Payment Resource
Down Payment Resource (DPR) creates opportunity for homebuyers, Realtors and lenders by uncovering programs that get people into homes. The company tracks 2,400 homebuyer programs through its housing finance agency partners. Winner of the 2011 Inman News Innovator "Most Innovative New Technology" award, DPR is licensed to Multiple Listing Services, Realtor Associations, lenders and housing counselors across the country. For more information, please visit www.DownPaymentResource.com and on Twitter at @DwnPmtResource.
About HousingWire
HousingWire is by far the nation's most influential source of news and information for U.S. mortgage markets, boasting a readership that spans lending, servicing, investments and real estate market participants as well as financial market professionals.
Winner of numerous awards, including a 2012 Eddie Award for national editorial excellence in the B-to-B Banking/Business/Finance, HousingWire has been recognized for excellence in journalism by the Society of Business Editors and Writers, the American Society of Business Press Editors, the National Association of Real Estate Editors and Trade Association Business Publications International.
# # #