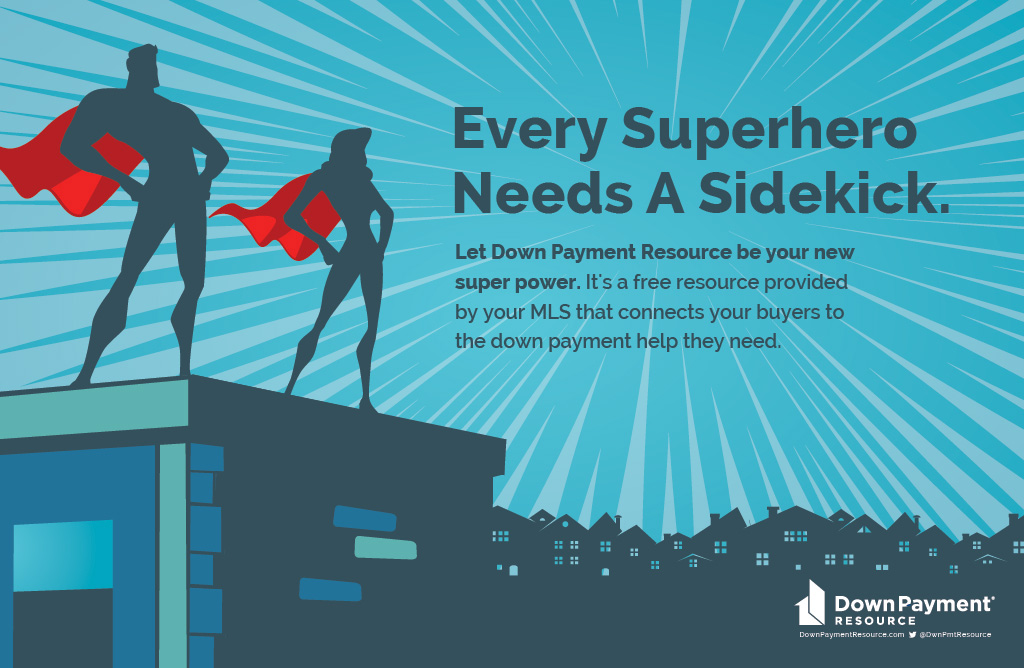 You're already a superhero to your clients.
Let Down Payment Resource be your sidekick.
Here's how DPR can help your business:
Property data that sets you apart.
Get actionable reports for sidelined buyers.
Attract more leads and grow your business.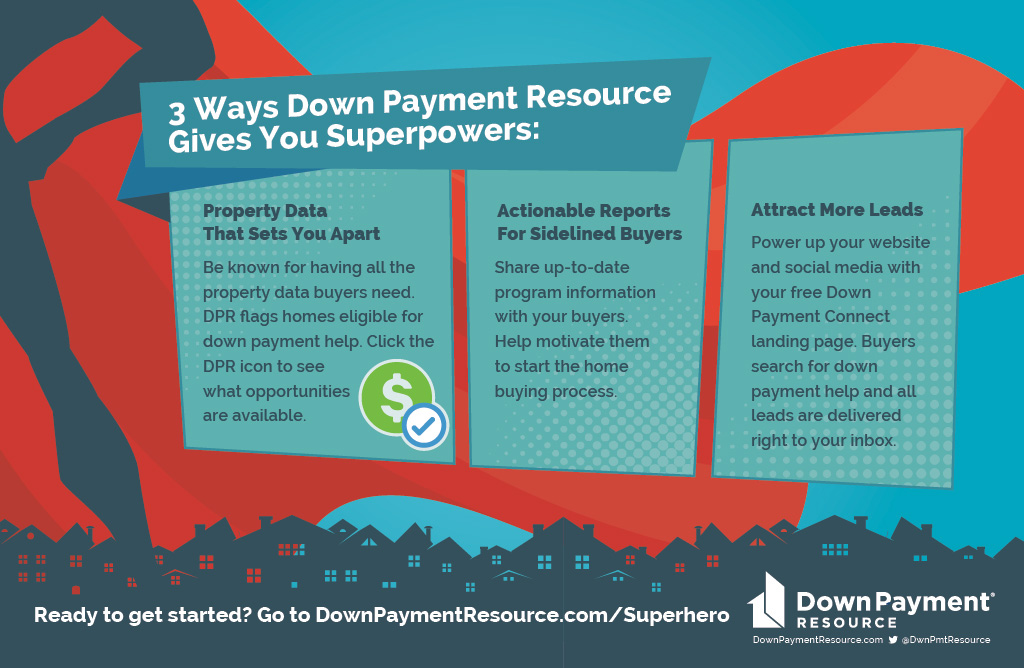 If your MLS is a partner, DPR is a free resource provided by your MLS. It connects your buyers to the down payment help they need.
If your MLS isn't a partner, consider our monthly subscription tool.
Get started with Down Payment Resource.
Down Payment Resource User Guides.
Learn how how Down Payment Resource works in your MLS. Download the Overview.
Learn how to set up your free landing page — Down Payment Connect. Download the Down Payment Connect User Guide.
Marketing Resources.
Get graphics, social media images, customizable flyers and more — all in one place.
Live Webinars.
Register for one of our live webinars, designed for agents who are members of our MLS partners. You'll learn about down payment assistance basics and how to grow your first-time homebuyer business. View the live webinar calendar.
Become an Insider.
Join our Down Payment Insiders private Facebook group. Share ideas and best practices with your peers. Request to join!
Subscribe to our Newsletter.
Register to get our free weekly newsletter. You'll be the first to know about new webinars, blog posts and other news. Subscribe now.
Homebuyer and Professional Resources.
Share stories with your clients from our homebuyer resources, where we cover news for new and prospective homebuyers. Our professional resources help keep you informed on the latest down payment news and updates.
Review Industry Reports.
Learn more about down payment assistance and trends through our monthly and quarterly industry reports. Get the reports.
---
Questions or help? Contact us at info@downpaymentresource.com.