Article
Enterprises' 3-year Plans Illustrate the Role Down Payment Assistance Will Play in Improving Housing Equity
June 30, 2022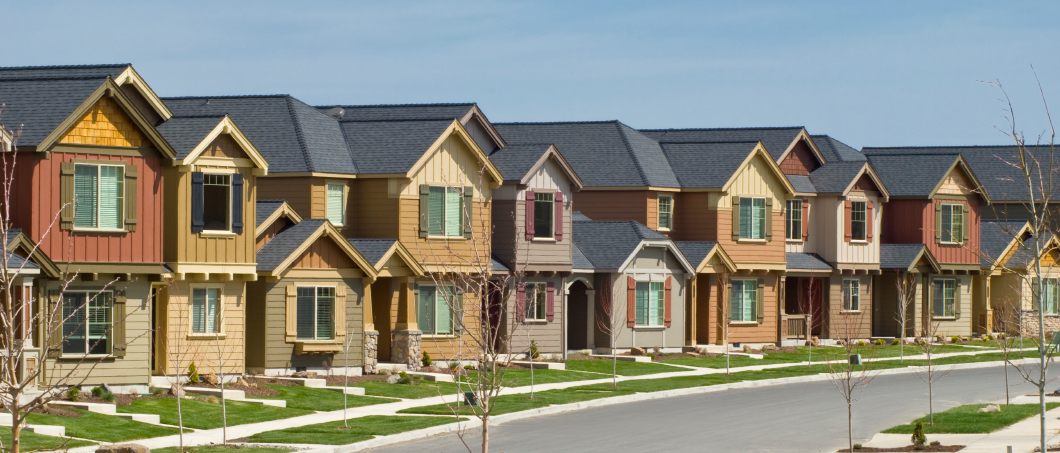 With closing the racial homeownership gap a top priority for government-sponsored enterprises (GSEs) Fannie Mae and Freddie Mac, down payment assistance (DPA) is on the mortgage industry's radar in a big way. Lenders who have not yet had an opportunity to dig into the enterprises' plans at length should understand that there is a greater emphasis on DPA in the industry than ever before. If your mortgage business hasn't already, it's time to jump on the DPA bandwagon.
The Fannie Mae Plan
The Black homeownership gap is the largest racial homeownership gap. Notably, this disparity is not improving over time — it's widening. According to the U.S. Census Bureau, the homeownership gap between Black and White Americans grew to over 30% last year, showing a greater disparity than in 1960 when racial housing discrimination was still legal.
To address this growing problem, Fannie Mae developed a 3-year equitable housing plan focused on improving the housing experience for Black homebuyers specifically. The plan is comprised of 17 explicit actions that Fannie Mae will take to improve the Black homebuying experience, and one of those actions relates directly to DPA.
Action 4 of its 3-year housing equity plan states that Fannie Mae will pilot Special Purpose Credit Programs (SPCPs) to empower Fannie Mae and participating lenders to provide resources that support the expansion of Black homeownership eligibility, while exploring strategies to reduce SPCP participation hurdles for lenders.
Although SPCPs do not have to include DPA programs, Fannie Mae suggests that DPA be written into SPCPs to help more Black homebuyers afford down payments — a significant financial barrier to homeownership. The enterprise will execute two to three SPCP pilots this year, and at least one will include DPA and expanded eligibility for Black homebuyers.
Addressing knowledge gaps will be a critical step to improving the Black housing experience. Fannie Mae's consumer research shows that people of color are more likely to lack information about credit eligibility and down payment costs. The enterprise also found that Black renters want to learn more about the entire homebuying process, but are most interested in learning about DPA and determining how much home they can afford.
Due to longstanding racial disparities in financial education, Fannie Mae acknowledged it will require extensive outreach to ensure its plan is successful and has committed to producing content to raise awareness of its SPCP pilots. The enterprise will release three to five content pieces this year focusing on pain points in the pre-purchase phase — which includes DPA — and plans to release two to four more in 2023.
It is also important to note that this plan wasn't created in a vacuum. Nonprofits, community groups, government agencies and lenders all submitted feedback to the Federal Housing Finance Agency (FHFA) formal Request for Information (RFI) on the enterprise equitable housing plans, which was released in September 2021. Notably, there was active interest from these groups in expanding access to DPA programs, and responses to Fannie Mae's RFI included calls for the enterprises to actively connect lenders and borrowers with DPA programs.
The Freddie Mac Plan
Generations of segregation and unequal economic and social opportunities have carved a deep wealth and income gap between white and Black/Latino Americans. According to Freddie Mac, the average white family has accumulated seven times the wealth of the average Black family and five times that of the average Latino family. As a result, Black and Latino borrowers are less likely to gain access to sustainable homeownership or have generational wealth they can tap into for a down payment.
Freddie Mac's Equitable Housing Finance Plan was built to advance equitable and sustainable housing opportunities to address wealth disparities in Black and Latino families. The plan outlines strategies for improving access to credit, economic mobility and financial assistance through five broad action areas: addressing the homeownership gap, supporting formerly redlined areas, creating and preserving affordable housing, increasing credit-building opportunities for renters and eliminating housing disparities in Black and Latino communities.
Much like Fannie Mae, Freddie Mac argues that SPCPs can be an effective way to address racial and ethnic homeownership gaps. As such, Freddie Mac has prepared a model SPCP plan and will begin implementation planning this year. Following its development, the enterprise intends to launch an SPCP program that offers benefits such as DPA, reduced pricing and expanded credit eligibility to borrowers with special social needs.
To ensure its SPCP program has the strongest impact possible, Freddie Mac is refining its marketing and demographic geo-tracking to identify concentrated communities of mortgage-ready Black and Latino consumers who may benefit from an SPCP. The enterprise has also identified growing interest among lenders to originate loans under an SPCP and then sell those loans to Freddie Mac. As a result, Freddie Mac also plans to incentivize SPCP participation by purchasing loans originated through lenders' SPCPs.
Because fees and compensation are only realized once a loan closes, some loan officers (LOs) may feel disincentivized to work with smaller loans, first-time borrowers and DPA programs. This not only makes loans more expensive for lenders to manufacture, but also increases the chances of costly borrower fall-out. To increase affordability for historically underserved racial and ethnic groups, Freddie Mac will evaluate potential pricing incentives, including minimizing borrower-risk-based loan-level price adjustments (LLPAs) for SPCP loans, to help the enterprise achieve its housing equity objectives while maintaining compliance.
Freddie Mac also acknowledges that saving for a down payment remains a significant barrier for Black and Latino borrowers. In the enterprise's consumer survey of 1600 Black and Latino respondents, one-in-five reported having to step away from the homebuying process because they were still trying to save for a down payment — the second most common reason behind having an insufficient credit score.
The Benefit of DPA
In summary, DPA is intertwined with many aspects of the GSE 3-year housing equity plans, with both enterprises developing SPCP programs to support the availability of DPA and expansion of homeownership eligibility. Lenders that offer DPA programs and tools can unlock a gold mine of diverse lending opportunities — and set themselves up to profit from incentives and partnerships with enterprises laser-focused on housing equity.