Article
Making the Best Cities for First-time Buyers Even Better
March 7, 2018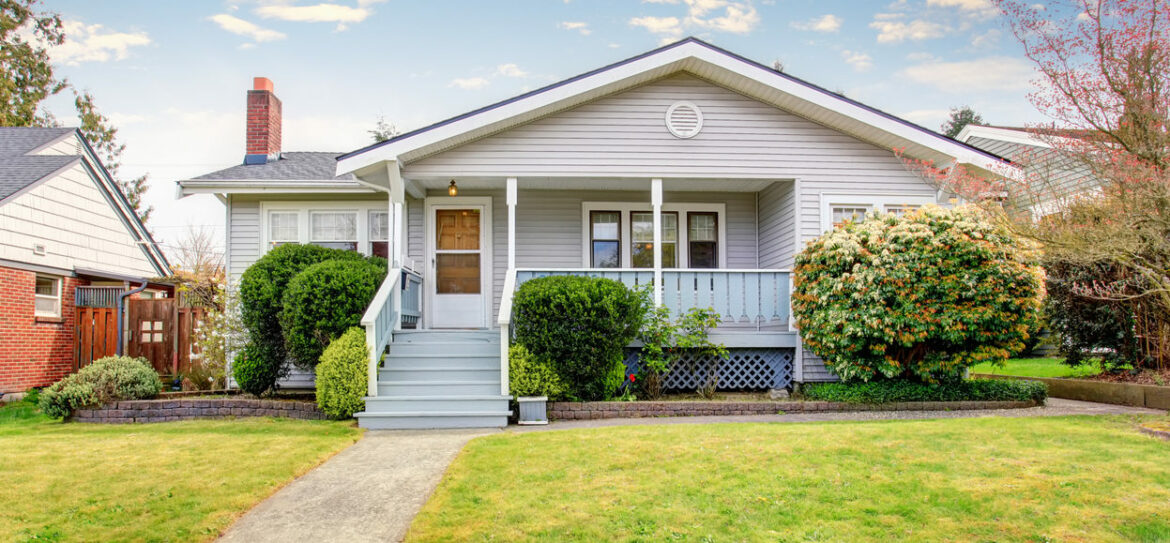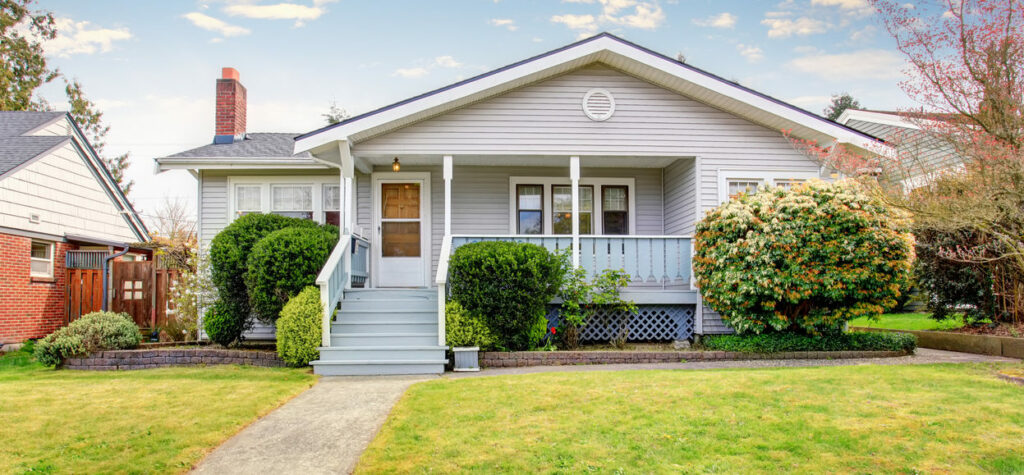 The housing market is improving in many cities across the country, but that also means it's likely more competitive and challenging for first-time homebuyers. So, where are conditions best for newbie buyers?
LendingTree recently released a new study ranking the best and worst markets for first-time homebuyers. They looked at issues most critical to new buyers, including average down payment amount and percentage, share of median priced homes, share of buyers using an FHA mortgage.
We're sharing how down payment programs in these best and worst markets may help buyers achieve homeownership even sooner.
Best markets
Here are the top 10 cities for first-time buyers.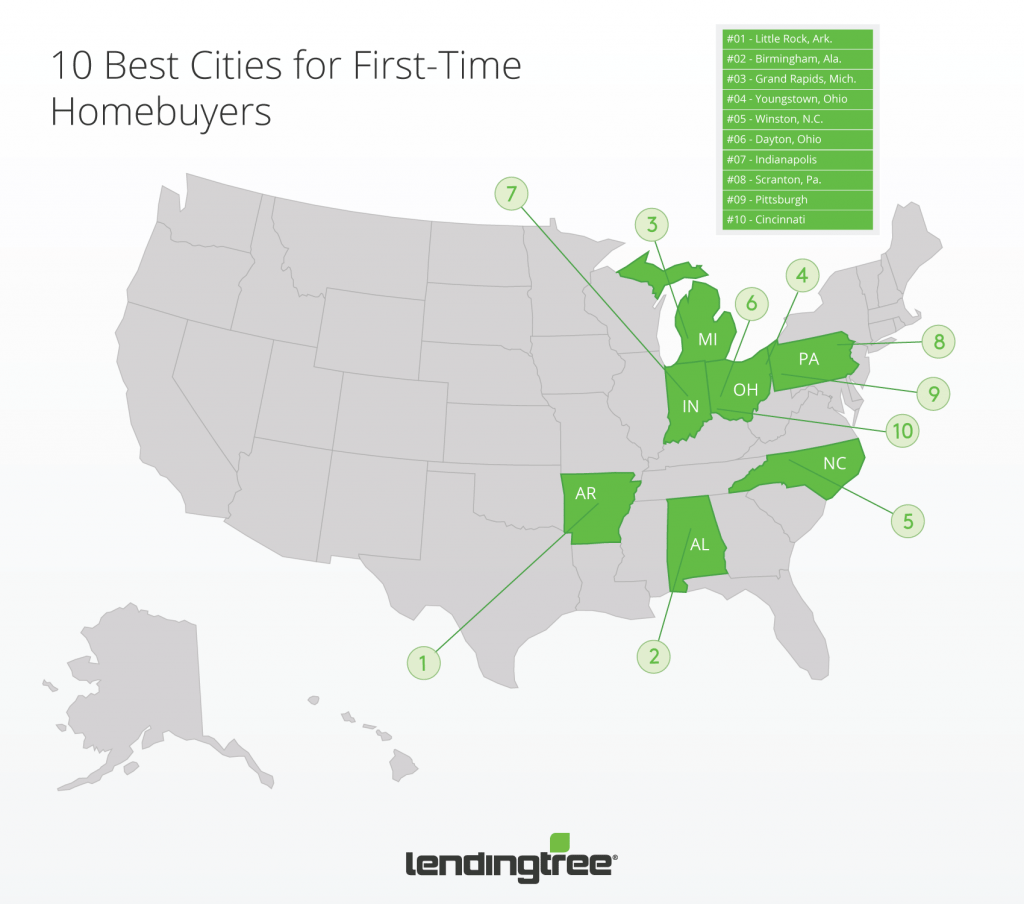 Down payment programs can sweeten the deal
We have more good news for buyers in these markets–down payment assistance and homebuyer programs may help make their home purchase even more affordable. Let's take a look at just a few of the programs in these favorable markets.
Little Rock buyers may qualify for programs through the state housing agency in Arkansas. ADFA Move-Up Choice Loan Program features a grant of 4% of the loan amount to help cover down payment and closing costs. Plus, ADFA's Mortgage Credit Certificate (MCC) Program offers a dollar-for-dollar tax credit (up to $2,000 annually) for first-time, low-to-moderate income homebuyers. (Learn more about how MCC programs work).
In Birmingham, the NeighborhoodLIFT program provides matching funds up to $7,500 in down payment assistance on qualified properties located in Jefferson County. And, the Alabama Housing Finance Authority (AHFA) Step Up Mortgage Program offers a 10-year second mortgage that provides 3% down payment assistance, combined with a 30-year, fixed-rate first mortgage.
Grand Rapids buyers have access to state programs, including the Michigan State Housing Development Authority (MSHDA) MI Home Loan program that offers up to $7,500 in down payment assistance. And, MSHDA offers a MCC program that provides a dollar-for-dollar tax credit for the life of the original mortgage.
Worst markets
The nation's larger, more popular markets are especially challenging for first-time homebuyers. Here's where new buyers may struggle to afford a home.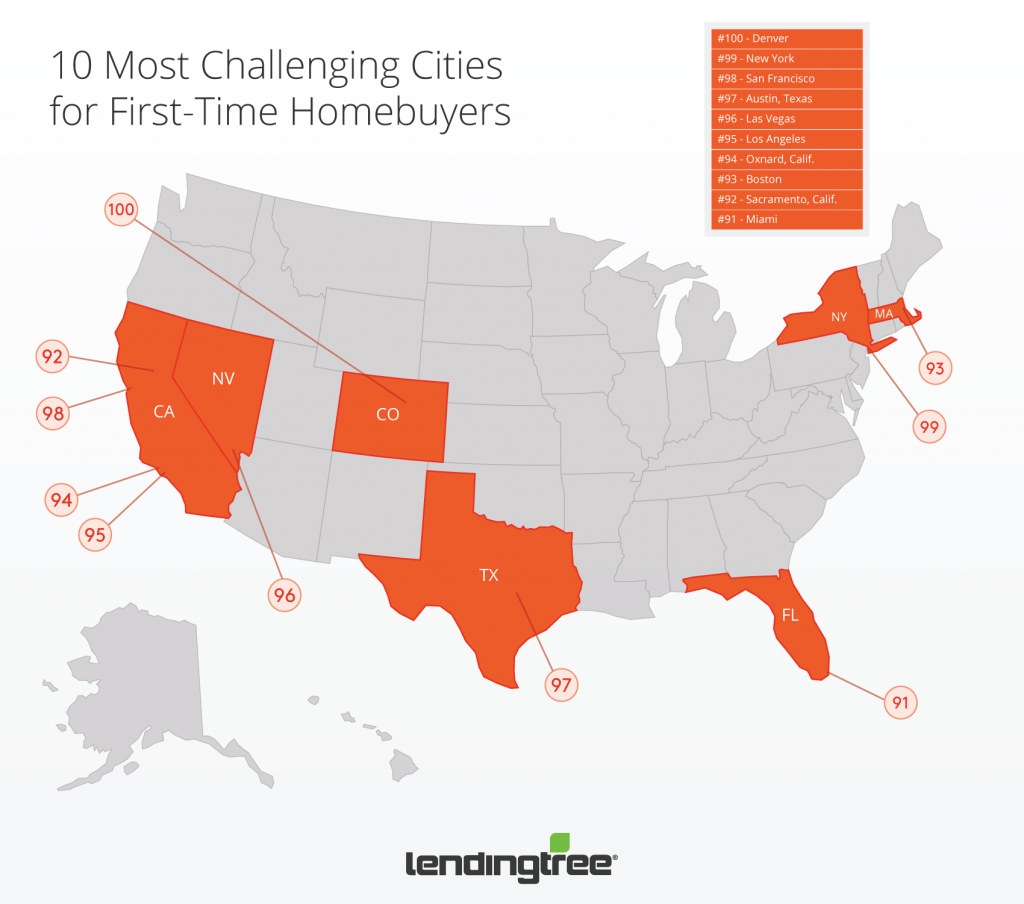 Down payment programs can help make it possible
While homeownership may feel out of reach for buyers in some of these challenging markets, there are down payment programs available to meet each community's needs. You might be surprised to find valuable assistance that can help make buying a home possible.
Denver buyers have access to the Denver Metro Mortgage Assistance Plus Program that provides up to 4% of the first mortgage loan as a non-repayable grant. The agency also offers a MCC program that provides a tax credit of 25% (up to $2,000 annually). And, check out the potential impact the Colorado Housing and Finance Authority's Smart Step Plus Program can make for a Denver homebuyer.
New York buyers may be able to take advantage of one of many programs offered by the State of New York Mortgage Agency (SONYMA), including the Graduate to Homeownership program providing up to 3% or $15,000 for college grads purchasing their first home in certain upstate New York communities and the Down Payment Assistance Loan (DPAL) that offers down payment assistance through a second mortgage.
In San Francisco, the BMR Down Payment Assistance Loan Program (BMR DALP) provides eligible buyers of below market rate homes up to 15% of the sales price for the down payment.
The City of Austin "Standard" Down Payment Assistance Program provides a forgivable, 0% interest loan of up to $14,999 for the down payment for homes located within the Austin City Limits. The buyer household income must be 80% or less than the Austin area median family income. Austin also offers a "Shared Equity" Down Payment Assistance Program of up to $40,000.  
Whether you are in a best or worst market (or somewhere in between), first find out what programs are available in your city. There are programs available in every market across the country.
Ask your real estate agent and your lender to help you understand all of your options.