Article
How This Reporter's Research Led to Homeownership
July 10, 2019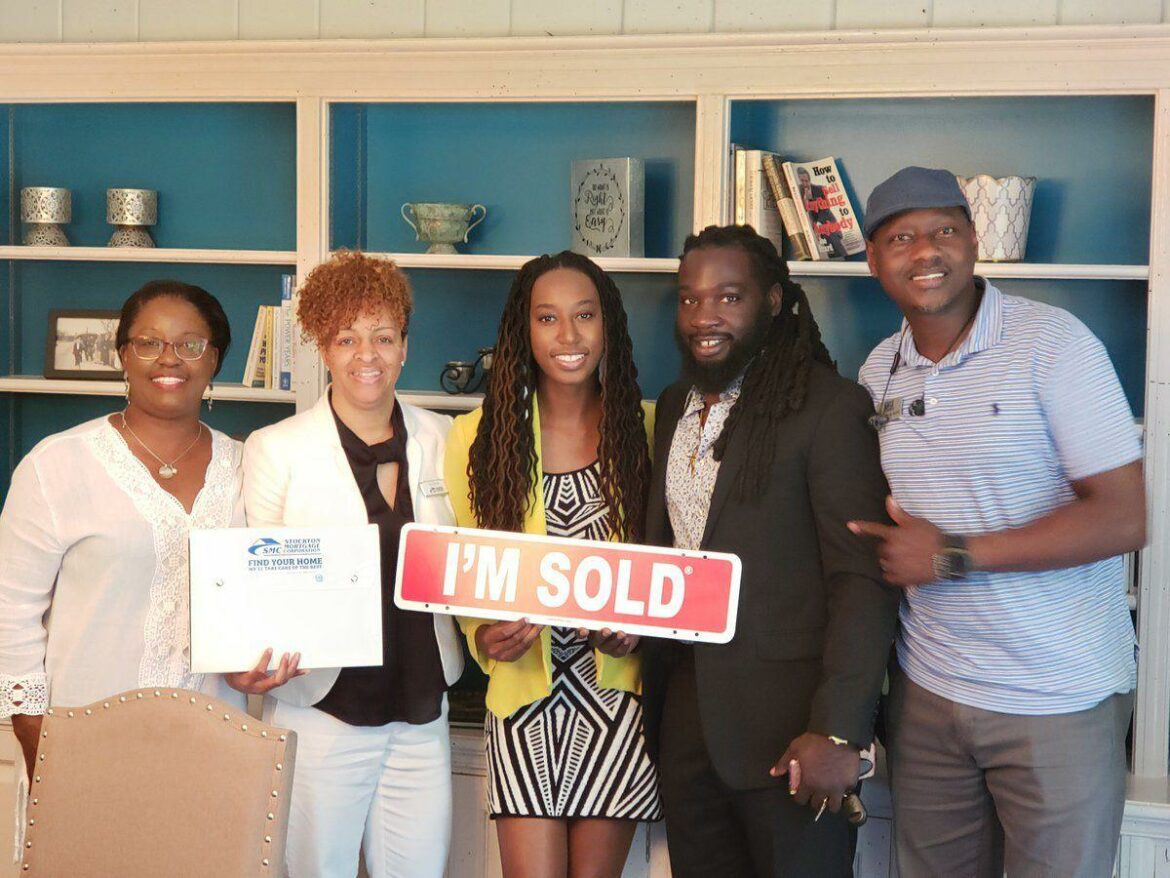 When Zirconia Alleyne, editor of the Kentucky New Era, began working a news story about the Kentucky Housing Corporation's $10,000 down-payment assistance program she didn't know it would help her reach her own homeownership goal. Now she's a homeowner before 30.
She recently shared her story in a column. Her message to other aspiring homebuyers?
Research what might be available so you can buy sooner.
Find a lender and real estate agent who will support you.
Invest in yourself — homeownership has benefits for both you and your community.
You'll be inspired by this new Kentucky homeowner.
Here's her story first-hand
I did it: I bought my first house, on my own merit, before I turned 30. This goal has been on my mind for a few years now, but the chances of it happening were looking grim. I mean, what 20-something has 20% for a house down payment saved amid student loan payments, car payments, rent and general life expenses? Not this one.
It's no surprise that journalists are not rolling in dough, and saving for a down payment on your own is not easy.
I had started to push the goal down the road, until I began reporting on the Kentucky Housing Corporation's $10,000 down-payment assistance program through its Hardest Hit Fund.
Last November, the Frankfort-based low-income housing program announced that DAP-HHF money would be concentrated on Christian County for the next few months, meaning local residents could get a $10,000 non-repayable loan toward buying a home in the county. A few qualifications are in place, such as a decent credit score and an income cap, but the program is pretty accessible.
After doing my research, I got pre-approved and began my house search in Hopkinsville, feeling a little more confident in my goal.
By March, I still hadn't found a house that spoke to me.
"Don't worry, you'll know it when you find it," said KHC mortgage banker Teri Knott with Stockton Mortgage Company.
The company's staff has traveled to Hopkinsville several times to tell people the funds are available and to help them get pre-approved.
I worried the money would be divvied out and gone by the time I found something I liked.
Teri — yes, we're on a first-name basis now because she was so nurturing and patient with me during this long process — informed me that KHC extended the Christian County funding pool through November.
With the pressure off, I took my time without fear that the funds would disappear.
In May, I finally found the perfect little house and workshop for me, my boyfriend, our two dogs and our growing food business Vansauwa's Tacos and Vegan Eats.
After sharing my life's financial history with the bank and signing a mound of paperwork, I closed on my first home last Friday with down-payment assistance from KHC. Teri Knott plus my dedicated family friend and Realtor Vulenzo Blount with Exit Realty were at the signing table with my mother, my boyfriend and me.
"I'm proud of you," they all said to me individually. But I can't take all the credit.
Yes, I've managed my money, paid my bills on time and put a little money away as a young adult, but that doesn't always translate to having extra funds to make adult purchases like a house. Any how, KHC made that a possibility for myself and so many others who are in my situation.
I hope that by sharing my story with you all, maybe you'll share the program with your neighbor or adult child or grandchild who is looking to buy. Becoming a homeowner has its benefits, not only for the buyer but for the overall community. Invest in yourself and Hopkinsville. It's worth it.
Find out if you qualify
Are you curious if down payment assistance could help you buy sooner? Research down payment help available in your market.
---
Never want to miss a post? For more useful down payment and home buying information, subscribe to our mailing list.