Article
Important Questions for Your Mortgage Lender
October 8, 2021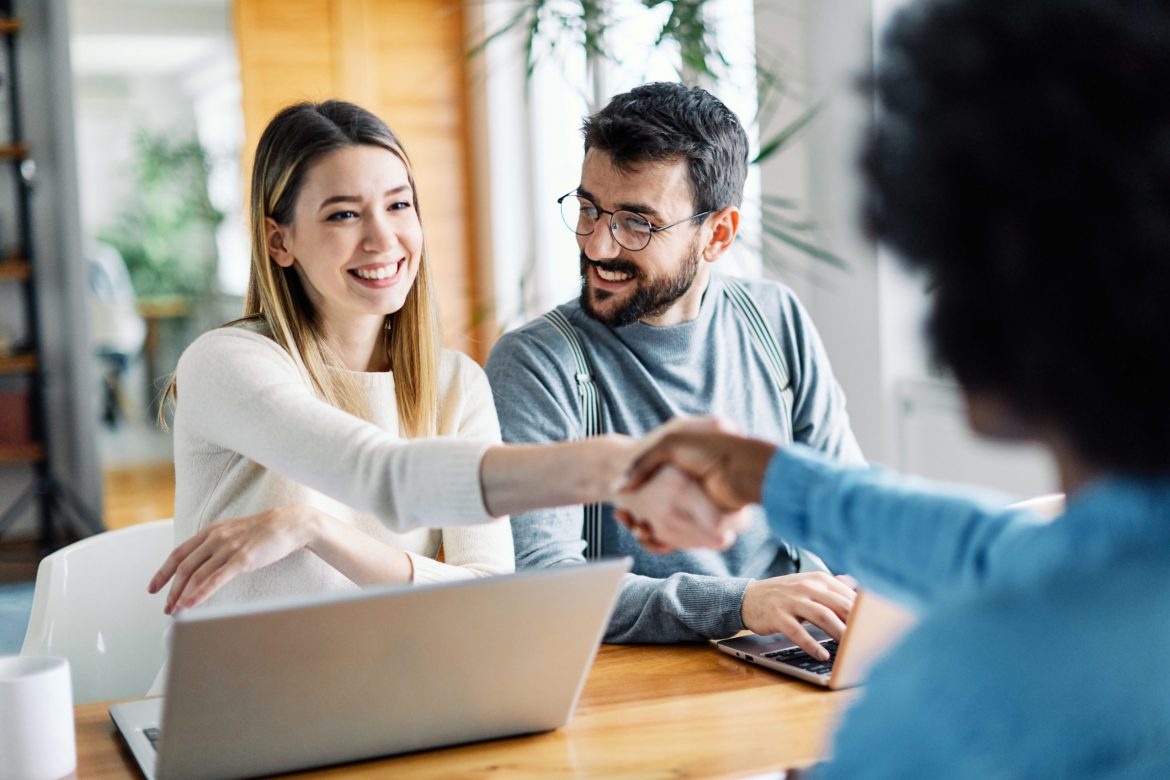 Spending hours online, searching for dream homes, has become a new favorite pastime. But when it comes to researching a home loan and finding a mortgage lender? Not so much.
The best first step is simply being prepared. Knowing the right questions to ask can make the home loan process a little less overwhelming and help create a smooth path to homeownership.
If you're not sure where to start when it comes to securing home financing, you're not alone. According to the National Association of REALTORS®, the first step for 44 percent of homebuyers in 2020 was to begin searching for homes online, while only 7 percent contacted a mortgage lender. As a matter of fact, studies have shown that nearly half of homebuyers don't shop around for a mortgage lender at all. They just go with the first one that comes their way.
Knowing where you stand financially gives you an advantage and could get you into your dream home even sooner than originally planned. Use these conversation starters to interview mortgage lenders before you start searching for a home. Asking these important questions will help you zero in on the lender that's right for you, while also providing a better understanding of the home loan process.
What are your pre-approval and closing processes?
Make sure the lender's timelines line up with your home buying goals. How quickly can the lender pre-approve you for a home loan, and what information will be required? Find out how long the pre-approval will be valid. Typically, it's good for 60 – 90 days and can be updated as needed, but it's always a good idea to verify that with the lender.
Know when your credit will be pulled, and don't open or close any accounts during that time or take out credit for any other large purchases. Ideally, you should review your credit report first for any errors or issues you'll need to address that may negatively impact your credit score. You can obtain a free report annually from AnnualCreditReport.com.
You should also ask about the lender's closing process. Where will the closing take place? Do they work with a particular law office or do they do it in house? Some lenders may offer a closing at your home or even online.
How do you communicate with homebuyers?
Communication throughout the homebuying process is essential. You never want to be the last to know.
Ask the lender how they will manage your loan process and all the steps along the way. Will you have an account representative who will inform you of updates? Do they offer an online system with notifications? When considering the right lender for you, think about how you prefer to communicate and what works best for your schedule.
What will be my down payment requirement?
Your minimum down payment will depend on the type of loan a lender recommends for you. Talk to the lender about what you have saved, how much you'd like to put down, and your goals for a monthly payment.
The good news is that 20 percent down is not required. Several loans today offer a 3 – 5 percent down payment. FHA loans, popular with first-time homebuyers, have a 3.5 percent minimum down payment. And, if you are a veteran or member of the military, you have access to VA loans which offer zero percent down.
Do you participate in any down payment assistance programs?
There are more than 2,200 homeownership programs available across the country that can help you save on your down payment and closing costs. State and local housing agencies administer a wide range of programs, including grants, second mortgages, affordable first loans and tax credits.
Most homebuyer programs have multiple participating lenders. Find out what special low down payment programs and accompanying down payment assistance programs a lender may offer. Some lenders offer their own proprietary down payment help as well.
Check out the programs available in your market and discuss these with your lender and real estate agent.
What fees will be included in my loan, and what fees will be due at closing?
Lender fees will be included, no matter what loan product you choose. These may include origination fees, the cost of writing the loan, and closing costs. Fees are just as important as your interest rate, and there are ways to lower your interest rate with additional fees.
The cost of your loan is determined by several factors, including your loan terms (15 years, 30 years, etc.), your credit score and your loan type. Ask your lender to outline fees based on your personal situation and the different loan options.
According to the Know Before You Owe mortgage disclosure rule, your lender should provide you with the Loan Estimate and the Closing Disclosure to help you understand your fees. The rule also requires that you get three business days to review your Closing Disclosure and ask questions before you close on a mortgage.
A final reminder for homebuyers…
Interviewing lenders before you begin searching for your dream home can help improve your bottom line. Research by the Consumer Finance Protection Bureau (CFPB) found that a borrower taking out a 30-year fixed rate conventional loan could get rate quotes that vary by more than half a percent. That could translate into saving thousands on your mortgage.
---
Never want to miss a post? For more useful down payment and home buying information, subscribe to our mailing list.
Learn how we help our business partners connect homebuyers to down payment help they need to buy a home.