Article
How much should you save for home improvements?
October 18, 2017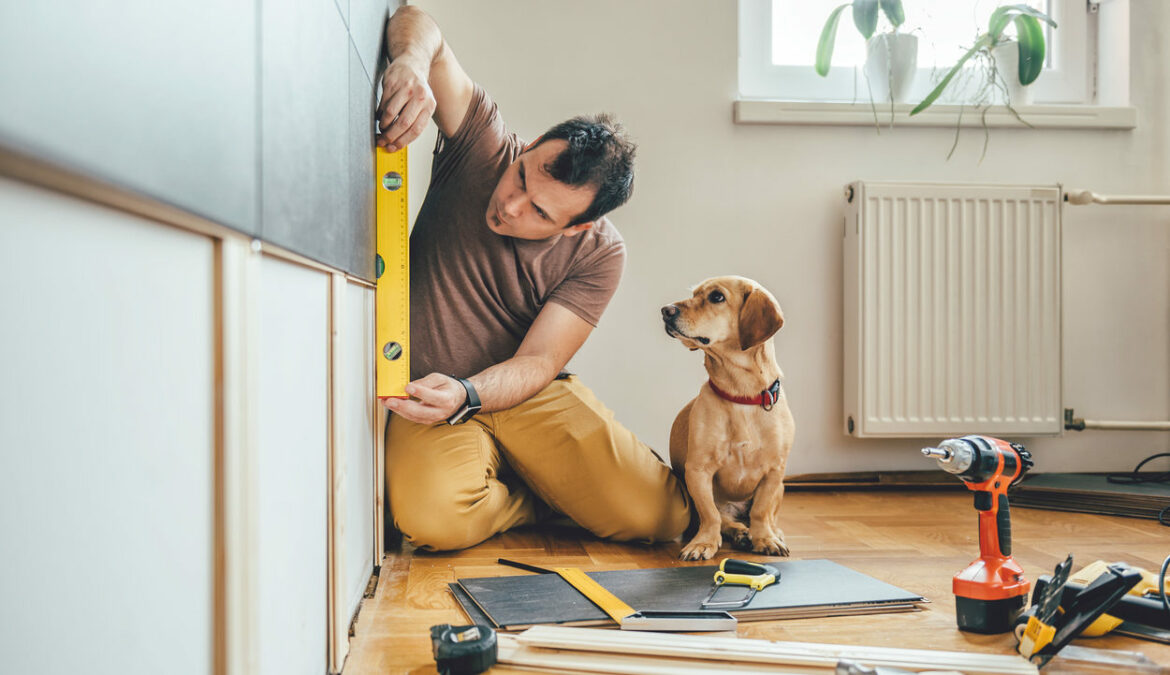 Millennials are leading the drive to DIY, according to the new Zillow Consumer Housing Trends report. In fact, the younger the homeowner, the more likely they are to have made improvements to their home in the past 12 months. After all, the fun part of owning a home is making it your own, right?
But, you're also saving up for that down payment. So, how much should you set aside for home improvements during your first few years?
Let's take a look at the trends.
More than 7 in 10 homeowners who have lived in their home for more than a year made at least one improvement to their home in the past 12 months. Zillow found that homoeowners are more likely to make improvements in the early years of owning their home.
Here's where they've spent their money.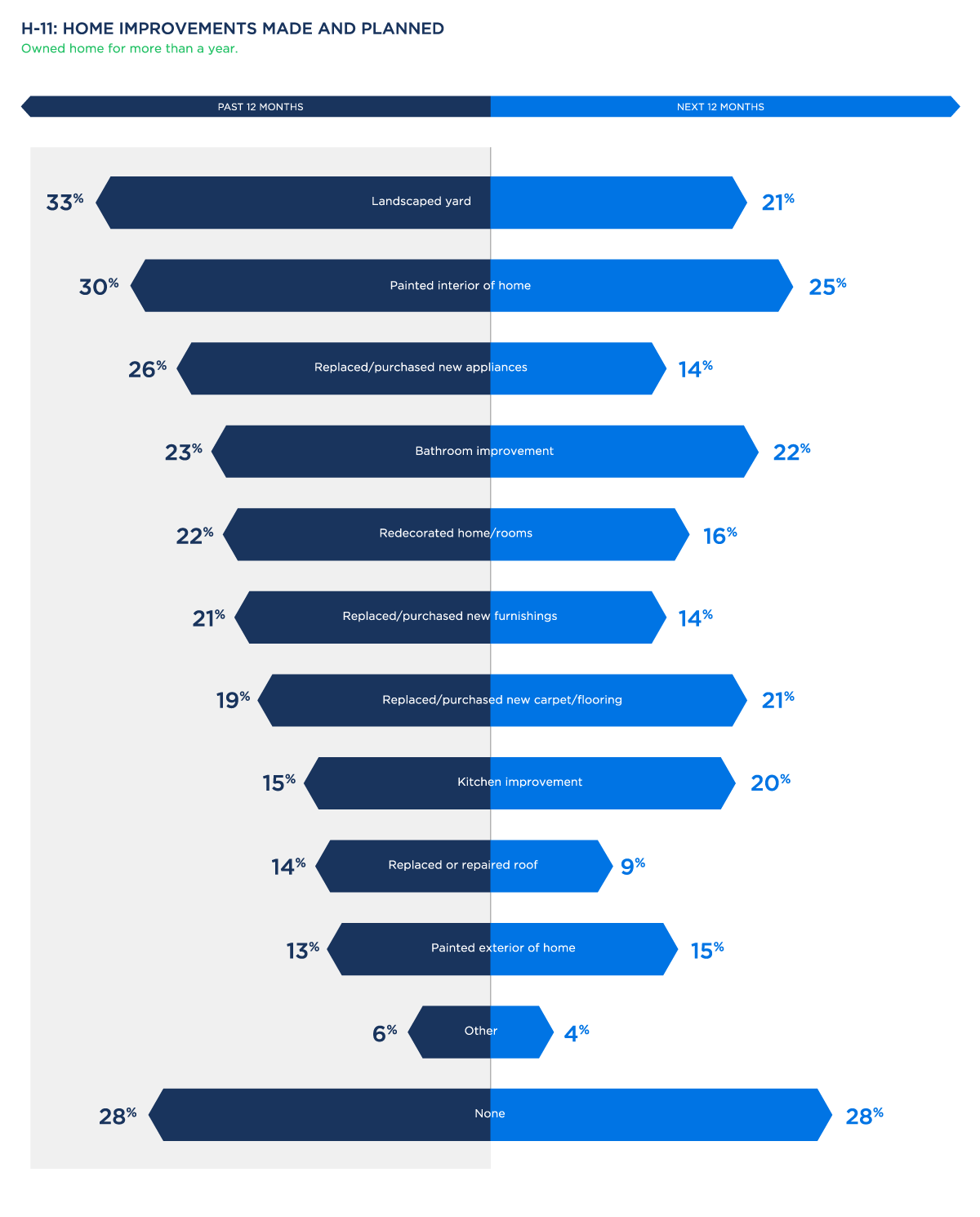 More than half of young buyers plan DIY projects before looking for a professional. But, coming up with the money to make those improvements is still a big challenge.
Nearly half of owners struggle with being able to pay for improvements they would like to make, 47 percent have trouble figuring out what their improvement will really cost, and 46 percent express difficulty finding time to make the improvements themselves.
The cost of improvements
According to new data from the National Association of Home Builders, buyers of a brand new home spend $10,601 on appliances, furnishings or repairs in the first year after purchase. Buyers of existing homes spend $8,233 in that first year.
Take a look at the national average cost of 57 popular home improvement projects. Not surprisingly, the kitchen remodel tops the charts. If you have a specific project in mind for your new home, estimate the project cost with a calculator like the one offered by HomeAdvisor.
You can also check out a Cost vs. Value report from Remodeling Magazine which analyzes what you'll pay for different upgrades — and how much value it will add to your home.
The down payment factor
Since it's likely you'll want to make improvements shortly after you buy a home, it makes sense to begin planning for it.
If you put all your savings into the down payment, you'll walk away from the closing table "house poor," making it much harder to afford those much needed home improvements.
A recent article in Fortune, suggests buyers may be better off without a 20 percent down payment, even when you calculate mortgage insurance. It can free up your extra funds for other investments and home improvements. Today's low interest rates make a lower down payment more enticing for buyers. Plus, the improvements you make in your new home may help you raise the value of your home and get you closer to cancelling your mortgage insurance payment.
Plus, don't overlook the many available down payment and closing cost programs that can help you save on your home loan. With grants, forgivable loans, affordable first mortgages and even ongoing tax credits, these programs can give your purchase a big boost. Find out what programs are in your area.

The True Cost of Home Improvement – An infographic by HomeAdvisor