Article
5 Essential Questions to Ask Your Mortgage Lender
May 9, 2018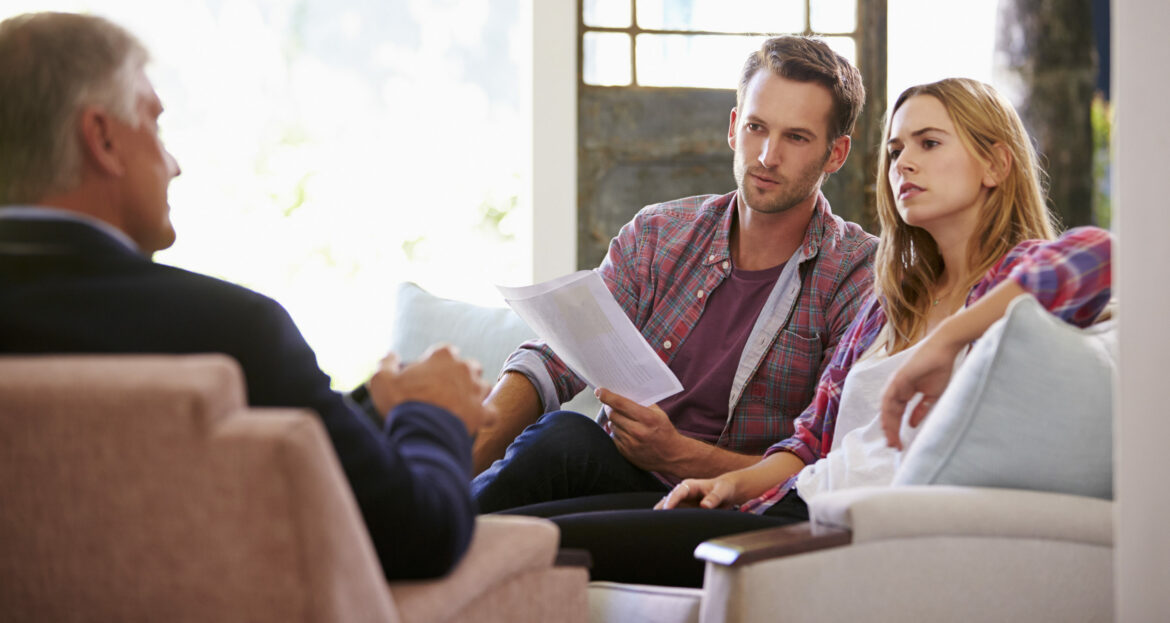 Let's face it, it's much more fun to search for homes online and attend open houses than it is to research your home loan. After all, what's not to like about house hunting—you get to see beautiful homes and imagine yourself living in them.
As exciting as that is, it's the financing that hangs most of us up and may prevent you from getting into a home altogether.
If you're like many homebuyers, you're not really sure where to start when it comes to your home loan. In fact, a Consumer Financial Protection Bureau (CFPB) survey found that nearly half of homebuyers don't shop around for a mortgage lender at all—they just go with the first one that comes their way.
Question: Would you marry the first person that came your way based on a single date? Or would you date around a bit to be sure they're the right one?
You'd date around, of course. Which is what we suggest you do when you're looking for a mortgage lender—date!
With all that in mind, here are five essential questions you should ask when you interview prospective mortgage lenders—way before touring your dream home. By asking these important questions, you'll find that you can zero-in on the one that's right for you.
Ready to get started? Great. Here are the questions:
1. What is your process for pre-approval and closing?
Make sure the lender's timelines line up with your home buying goals. Understand when they will pull your credit score. Don't open or close any accounts during that time, or take out credit for any other large purchases. Ideally, you should check your own credit score first to review for any errors or issues you'll need to address that may negatively impact your credit score.
What information will your lender need to preapprove you for a home loan? Ask how long the preapproval will be valid. Typically, it's for 60 – 90 days and can be updated as needed.
Ask about the lender's closing process. Where will it take place? Do they work with a particular law office or do they do it in house? Some lenders may offer a closing at your home or even online.
2. How do you communicate with homebuyers?
You never want to be the last to know. Ask how they will manage your loan process and all the steps along the way. Will you have an account representative who will inform you of updates? Do they offer an online system with notifications? Think about how you like to communicate and what works for your schedule.
3. What will be my down payment requirement?
Your minimum down payment will depend on the type of loan your lender recommends for you. Talk to your lender about what you have saved, how much you'd like to put down and your goals for a monthly payment.
The good news is that 20 percent down is not required today. Several loans today offer a 3 – 5 percent down payment. FHA loans, popular with first-time homebuyers, have a 3.5 percent minimum down payment. And, if you are a veteran or member of the military, you have access to VA loans which offer zero percent down. Most low down payment loans require a minimum credit score of 620.
4. Do you participate in any down payment assistance programs?
There are more than 2,400 homeownership programs available across the country that can help you save on your down payment and closing costs. State and local housing agencies administer a wide range of programs, including grants, second mortgages, affordable first loans and tax credits. They develop and manage the program, review applications and approve lenders who can issue loans with these programs.
Most homebuyer programs have multiple participating lenders. Find out what special low down payment programs and accompanying down payment assistance programs they may offer. Some lenders offer they own proprietary down payment help as well.
Check out the programs available in your market and discuss with your lender and Realtor.
5. What fees will be included in my loan and what fees will be due at closing?
Lender fees will be associated no matter what loan product choose. They include origination fees, the cost of writing the loan and closing costs. Fees are just as important as your interest rate, and there are ways to lower your interest rate with additional fees.
Interest rates today are low and they are determined by the Federal Reserve. You can also lower your interest rate by paying "points." A point is equal to 1 percent of your loan amount. For example, you might have an interest rate of 5%, but it could be lowered to 4.5% by paying 2 points at closing.
The cost of your loan is determined by several factors, including your loan terms (15 years, 30 years, etc.), your credit score and your loan type. Ask your lender to outline fees based on your personal situation and by different loan options.
According to the Know Before You Owe mortgage disclosure rule, your lender should provide you with the Loan Estimate and the Closing Disclosure to help you understand your fees. The rule also requires that you get three business days to review your Closing Disclosure and ask questions before you close on a mortgage.
Improve your bottom line by shopping around for your home loan and interviewing lenders. Research by the CFPB found that a borrower taking out a 30-year fixed rate conventional loan could get rates that vary by more than half a percent. That could translate into saving thousands on your mortgage.
---
Never want to miss a post? For more useful down payment and home buying information, subscribe to our mailing list.
Learn how we help our business partners connect homebuyers to down payment help they need to buy a home.